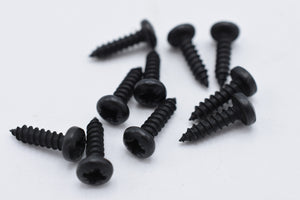 10 off new No 6 by 12.7 mm Screws (New, Ref 001193)
10 off new No 6 by 12.7 mm Screws. As used to fix Cross Brace, Mains Cable Clamps, Baseboards & Top-Plate.
Depending on the condition of your plinth you may need the longer 19 mm version.
The image is of a stock item . The item sent will be in as good condition.
 If your delivery address is outside the UK, you may be liable for import charges including taxes and customs fees. These charges are not included in the sale price and are usually paid to the shipper before they release the parts for delivery. Please contact your local Customs Office should you require details about the charges you may incur.