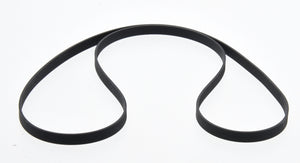 LP12 Drive Belt (Preowned, Ref 004068)
Regular price £20.00 Sale
Stock Photo.  
The genuine Linn belt supplied, will have been used but there will only be limited signs of wear. A very faint if at all any, line on the belt where it is in contact with the pully/platter.
Ex Dem usually with 50 to 100 hrs usage and between 1 and 2 years old.
If your delivery address is outside the UK, you may be liable for import charges including taxes and customs fees. These charges are not included in the sale price and are usually paid to the shipper before they release the parts for delivery. Please contact your local Customs Office should you require details about the charges you may incur.